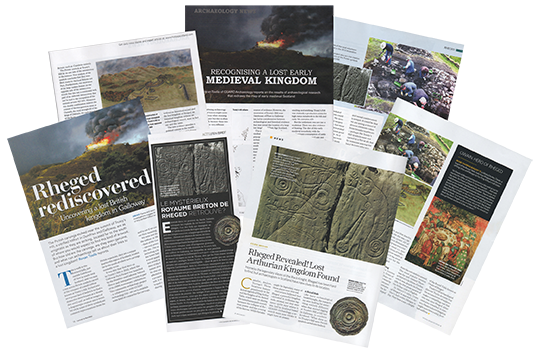 It's all very well writing a book but will anyone read it?
Well, first of all they have to know it's been published. So we have done our best to publicize our book, The Lost Dark Age Kingdom of Rheged: The Discovery of a Royal Stronghold at Trusty's Hill, Galloway. We thought that the archaeological results from our excavation provide an interesting new insight into the role Galloway played in the formation of early medieval Scotland. Indeed, we consider that the results presented in our book redraws the map of Dark Age Britain. And that this knowledge is worth sharing as widely as we can.
So it is great that there has been great local, national and international news coverage. And this has led to our book being Oxbow's bestseller in 2017, with the first print run sold out by the end of February, only three months after being published. The second print run is also selling well, with just a few copies still left on Oxbow's shelves.