Once the results of an archaeological excavation in Scotland are published, what happens to the paper and digital records; and the finds?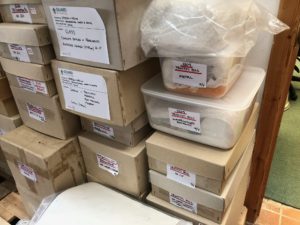 Well, the site archive has been deposited with the National Record of the Historic Environment (formerly called the National Monuments Records for Scotland). This is maintained by Historic Environment Scotland and ensures that the excavation records are preserved for posterity.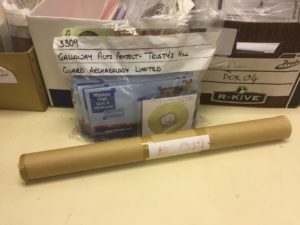 With regard to the finds, all archaeological artefacts found in Scotland are required to be declared to the Crown Agent in accordance with Scots Law, and if claimed, will be transferred to the appointed museum. In the case of the Trusty's Hill assemblage, the Crown has exercised its right to claim this as Treasure Trove. Museum allocation of the assemblage will be considered at the next Scottish Archaeological Finds Allocation Panel meeting (in April 2020). We should then learn within 4 weeks of that meeting as to the decision made.
Should there be no application received from a museum for allocation of the assemblage, the Queen's & Lord's Treasurer Remembrancer may, on recommendation of the Scottish Archaeological Finds Allocation panel, disclaim it. But let's hope that doesn't happen. As someone once said, "it belongs in a museum!"